Last updated on July 6th, 2023
This post includes Amazon affiliate links to products I use and recommend. This means I earn a commission if you click the link and purchase the item, at no additional cost to you.

Let's face it, there are times when you simply lose motivation to practice your instrument and aren't sure what to do to help you get back to playing. In this post, I want to encourage and share 6 benefits of recording to make practicing music fun and effective.
There are many recording software and apps that you can use on your laptop/computer or phone which you can take advantage of to practice and record music which we'll cover at the end of the post. I'll also add the tools I use for my home recording setup at the end. Let's get started.

1. Replace the metronome with instruments
You will often hear music teachers emphasize the benefits of using a metronome to practice but for some people, it can seem boring or annoying to hear the click over and over. You can use recording software to make your practice time way more interesting by replacing the metronome click with a drumbeat instead for example. 
You could also add a layer of an instrumental recording and practice over that. You can add as many parts as you want to help you stay engaged during your practice session.
Even though you're replacing the metronome with a drum beat or other instruments, you're still being conscious of keeping good timing since you can add sounds that follow a time grid. Good music software programs will include a variety of sounds that you can choose from to make your own backing tracks.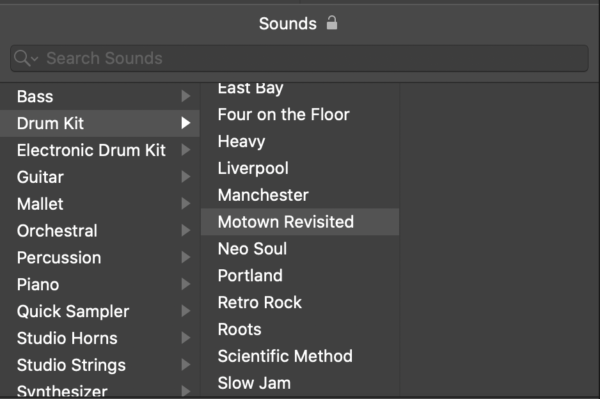 2. Ability to loop
With recording software, you can practice playing over different chords without having to replay them over and over. Once you start using a program, you'll see that the process of making a loop or backing track can be really fun. You can then use the track to learn and play the material that you're working on.
By being able to loop a section of what you create, you're able to process what's going on musically and essentially be able to take your time playing over a loop. 
You won't need to record yourself by video or audio for a minute which can be inefficient when you can simply record a few measures and loop them.
This is an awesome tool for those who are interested in improvisation because you can first record some chords and then work on learning and applying scales, riffs, and creating melodies over your track. 
This is a screenshot of a loop I was working on the recording software program called Logic Pro.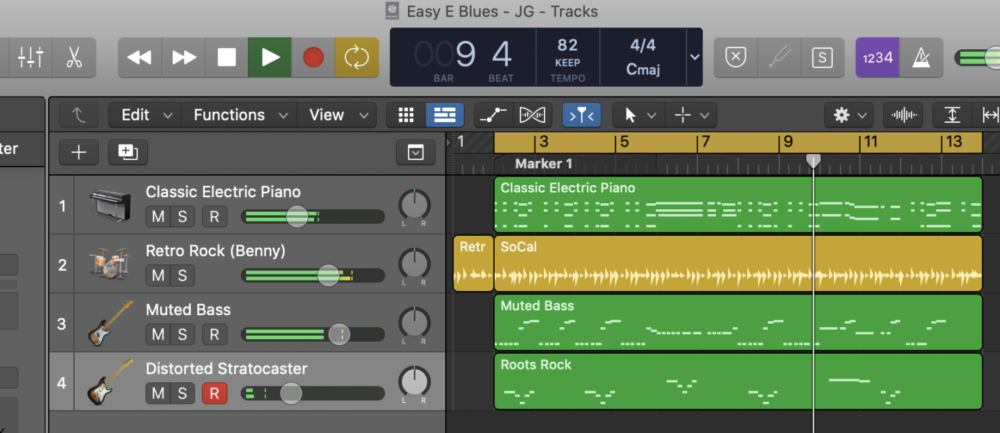 3. Exploring tone
As I mentioned, a lot of these programs come with so many sounds that make the experience very customizable. You can either import pre-recorded sounds as well as add your own. You can also change your sounds if you use a keyboard with a MIDI connection or add instruments like guitar, bass, or vocals if you connect them with an audio interface.
As you experiment with a recording program that works best for you, you will be able to develop your sound by trying different presets for your instrument. For example, using Logic Pro X, you're able to adjust the controls from different amp presets to get the sounds you like best and also save them.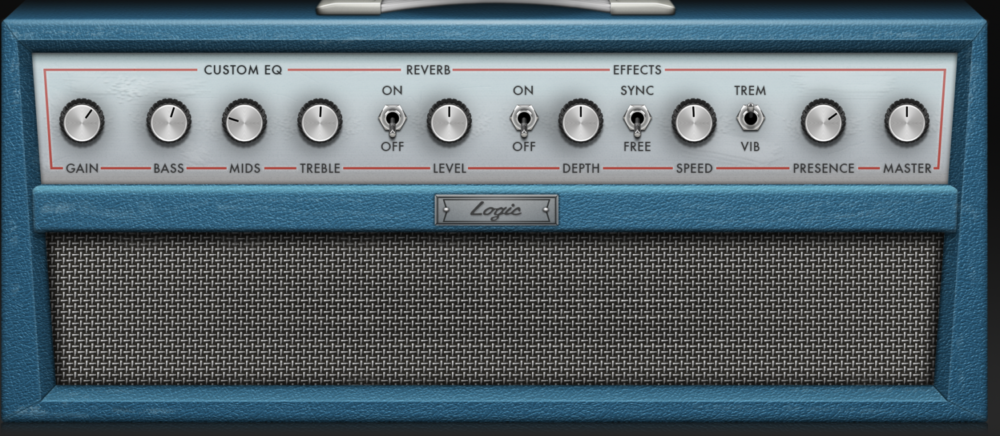 Although Logic Pro X costs about $200, you always get all the latest updates after the purchase. There are other recommendations at the end of this post for other free options. Buying gear can be quite expensive, so first learning about sound with a program like this can be a good way to test out a variety of sounds and effects.

4. Stay motivated to practice
If you've felt like practicing your instrument hasn't been fun or exciting in a while, this might be the change you need to implement. Yes, it may take you some time to learn to use a new program, but using this method of practicing with recording software will help you to stay motivated. You get to work on specific ideas that you made and you're able to tweak all those sounds.
It's easy to get caught up with finding cool sounds on a program so I also recommend setting out a goal or outline for what you want to get done in a practice session.

5. Learn to play with other instruments
Maybe you haven't had experience playing with a live band or with other musicians but using recording software, you get to simulate playing with other instruments. This makes you a better musician because you learn to add your part to fit with other instruments. This is a skill that takes time to develop but the thing is you don't always have people that you can play with in a live setting.
You might not get to experience this if you're simply listening to yourself practice. Practice on your own is still beneficial but recording can help you think about music in a group setting if that is something you want to be able to do.

6. Learn to create music
When you learn to use recording software, you never have to let your musical ideas go to waste or forget them. You can always record them when the inspiration strikes. You can also come back to these drafts and develop those ideas. As you use a recording program over time, you'll get better at quickly putting musical ideas together.
Even though you may start using a recording program simply as a tool to practice, hopefully, it will lead you to create your own music in the long run. 

Home recording tools and software
Here are some of the tools and recording software programs that I use for practicing and creating music.
You can also use GarageBand which is free for Mac users.

Wrapping up
Check reviews for different software and try different options to find what works best for you. Give yourself time to get familiar with a new program and enjoy the process or recording yourself!
To recap what we covered in this post, the 6 benefits of recording to practice music are:
Replace the metronome with instruments
Ability to loop
Explore tone
Stay motivated to practice
Learn to play with other instruments
Learn to create music
Along with recording to practice your instrument, you may also want to check out these 3 simple steps write down your musical ideas.
Get the free guitar practice guide here!
All the best,
JG Music Lessons
Original image by Soundtrap on Unsplash
This page includes some Amazon affiliate links to products I've used and recommend. This means I earn a commission if you click the link and purchase the item, at no additional cost to you!